STAR 2017 ONLINE WORKSHOPS
All of the following workshops are offered through Yahoo Groups. You will receive lessons and interact with other students and the instructors through the e-mail account you choose. Directions will be sent after you register.
For more information e-mail STARofficials@gmail.com
SEPTEMBER  Character Building with Jane Austen
Fee: $15 STAR members $25 RWA members $30 Non-members
Date: September 4-29
Presenter: Megan Applegate
Course Content: Using examples from Jane Austen's novels, we will examine what makes her writing the masterpiece it is. Expect to read or review Austen's works and several blogs and articles at the start of the course and then to work on assignments that focus on pinpointing the specific writing techniques she used in crafting her heroines, heroes, and villains. However, you do not need to writing Regency romance to benefit from this course. Austen's techniques are universal and found in every well-written novel.
Megan Applegate, a former president of the Alaska Chapter of the Jane Austen Society of North America, is a writer, educator, and all-around raconteur living in New England. Visit
www.meganapplegatebooks.com
for more!
---
---
SEPTEMBER Planning A Facebook Party That Pops
Fee: $15 STAR members $25 RWA members $30 Non-members
Date: Sept 4-30
Presenter: Zara West
Course Content: Facebook parties are a fun, low-cost, easy way to drum up interest in you as a writer and in your upcoming and already published books as well as gather excited followers for your Facebook page and webpage and newsletter.
In this workshop, we will explore the reasons why you should hold a Facebook party, learn what types of posts and giveaways work the best, and determine which format fits your goals, brand, and writing.
Using what we learn, you will then design your own Facebook party, creating the graphics, determining the games and prizes. By the end of the workshop, you will be all set to Party!
About the Instructor: Zara West loves all things dark, scary, and heart-stopping as long as they lead to true love. A member of RWA, Zara is an instructor in technology and an award-winning  author of both fiction and non-fiction. Her short stories have appeared in several anthologies, and she has received awards from Women on Writing, Stone Thread Publishing, Tryst Literary Magazine, and Winning Writers. Her novels have placed first in the Pages From the Heart contest, the Romance Through the Ages contest, second in the Touch of Love Contest and long listed for the Mslexia Award. She is the author of the Skin Quartet. Book 1 Beneath the Skin and Book 2 Close to the Skin are available from The Wild Rose Press.
---
---
 OCTOBER   Show Up Naked: Writing the Male POV
Fee: $15 STAR members $25 RWA members $30 Non-members
Date: Oct. 2-27
Presenter: Chris Redding
Course Content: Chris Redding will take you on a funny and fun journey of discovery about men including why they act the way they do and how they express emotions. She'll talk about how our society has socialized them and the stages they go through in life. At the end of class you will be able to write more realistic male characters while keeping them larger than life heroes.
About the Instructor: Chris Redding grew up in a neighborhood with more boys than girls and learned to love baseball and hate Barbies. She spent much of her life in male dominated professions including pizza delivery and Emergency Medical Services. She graduated from Penn State with a degree in journalism. She has five books published, all romantic suspense.
---
Our next workshop offerings will be in January. We have a terrific line up of brand-new never offered before courses.
Like and Follow our Facebook Page to receive announcements as they occur.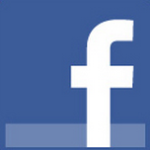 ---
A sneak peek at what's coming…
2018 STAR WORKSHOPS
JANUARY     Inspiration for Writers with Jacqueline Corcoran
JANUARY     Organization for Writers with Joanna Jast
---
---
FEBRUARY  Weaving Together Character Goals, Motivations, and Conflicts with Carol Henry (A STAR exclusive)
FEBRUARY  Seven People Every Writer Needs To Know with Merien Grey A 90 minute videoconference
---
---
MARCH       Writing an Anthology with Cassandra Carr
MARCH       Writing Sex Scenes from First Blush to Climax with Jen Bokal (A STAR exclusive)
---
---
APRIL Writing Flash Fiction with Paul Carr
APRIL  Deep Story 1 with Carol Hughes
---
---
MAY
JUNE
---
---
SEPTEMBER Planning a Facebook Party that Pops with Zara West (A STAR exclusive)
---
---
OCTOBER Enriching Your Writing with Sensory Language with Zara West