STAR 2016 ONLINE WORKSHOPS
PLEASE DON'T PAY FOR THE WORKSHOP UNTIL AFTER YOU HAVE FILLED OUT THE ONLINE WORKSHOP REGISTRATION FORM. There is a payment link at the bottom of the registration form.
The cost of participating in a STAR Online Workshop is $15 for STAR members, $25 for RWA members and $30 for non-members.
Payment may be made either by check or Money Order in US Dollars, made out to STAR Online Workshop, and mailed to: STAR Online Workshop Coordinator, 7604 NY RT 79 Whitney Point, NY 13862.
If you have a PayPal account and would like to pay via PayPal, go to http://www.PayPal.com  Select the "send money" button, then enter the amount due, and STAR's email address for payment:
starpay@gmail.com
If you have any questions, contact our Workshop Coordinator, Joan Koster at her email: jmbkosterSTAR@gmail.com
---
Next Workshop…
OCTOBER 3 – 28, 2016: Developing Stronger Characters through Journaling
Instructor: Catherine Chant
Cost: $25 (RWA Members); $30 (non-RWA members); $15 (STAR Members)

Course Content: While exciting events in a book may entertain you, it's really the characters that grab your attention and hold it on the page. Strong characters pull you in and keep you invested in the story, turning those pages. Creating a strong character comes from understanding who this imaginary person is inside and out, not just on the surface, and conveying that to the reader. Journaling is a fun way to dig deep enough below the surface to unlock your character's hidden secrets and bring that character alive on the page.
At the end of this workshop, you will have a better understanding of what makes your main character tick, what drives your character through the story, and how conflict affects character growth and change. You'll get inside your character's deepest thoughts and fears to discover what's missing from his/her life and how to use this to drive your story's plot to a satisfying conclusion. This four-week workshop covers the basics of journaling, the powerful question "Why?", a review of character Goal, Motivation and Conflict, uncovering the internal conflict and character flaw,  character arc, and how understanding your main character can help with plot development. The workshop includes exercises with every lesson designed to strengthen the concepts discussed, including several writing exercises.
About the Instructor: Catherine Chant is a PRO member of the Romance Writers of America (RWA) and a Golden Heart® finalist. A longtime fan of journaling since she received her first diary at age 11, Catherine finds free writing one of the best ways to break through writers block and/or daily writing resistance/procrastination. It's fun and easy, and anyone can do it! Her young adult novel, WISHING YOU WERE HERE, a rock 'n' roll time travel romance set in 1957, is available at Amazon.com. She has also written two Vampire Diaries novellas for Amazon's Kindle Worlds program, and is working on the next young adult novel in her Soul Mates series. She teaches several online workshops for writers throughout the year, and you can learn more at http://www.catherinechant.com
---
Upcoming Video Conference with Merien Grey
FIGHTS, FARCE, AND FICTION
Monday, September 12th 6:30-8:00 PM Eastern Daylight Time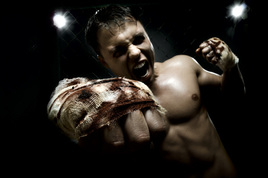 Fights in are like making love as far as evoking emotion. If done properly, a reader can tell more about a character in those few minutes than you can in several paragraphs or even chapters worth of backstory. This class is to give authors insight into the various story-enhancing opportunities they have when using weapons and in fight scenes. Teaching authors to present more than just the glint of a blade or sizzle or rasp of a sword being drawn and showing them how to research and exploit all the aspects of confrontations to add as many emotion invoking tools to their writers tool box to create detailed realistic fiction. If in person various weapons will be demonstrated and available to be handled after the formal part of the class, for online YouTube videos and photos will be used to show the point, thought clearly not as effectively. At the end or the course the instructor will take one question from each attendee in person or via email concerning their specific work.
Cost $10 STAR members  $20 non-members Workshop is limited to 6. First come first serve. Registration and payment must be received by September 7th, 2016
This video conference is now full
---