STAR's membership is comprised of both published and unpublished writers. Several of them are  award finalists and winners. To find out more about their accomplishments, visit their websites.  You'll find that our members are very active in their writing endeavors and in their lives.
Members
---
Doreen Alsen  
Doreen Alsen wears many hats when it comes down to what she does every day. She teaches people how to sing, she conducts assorted choirs, she teaches water aerobics, but mostly she likes to write!
She graduated from Ithaca College in 1985 with a master of music degree in vocal performance and sang various roles with opera companies in upstate New York and in New England. She's the artistic director and principal conductor for Bella Voce, a women's choral chamber music group.
With her buddies Holly Adams and Elizabeth Livesay, she masterminds a ground breaking musical theater camp, Star Search, at the Community School of Music and Arts in Ithaca.
She's been married for a long time to Mr. Doreen, and has two grown daughters, the Doreen-ettes.
Multi-published, her romantic comedy series, At the End Zone, including Mike's Best Bet, What Ian Wants, Charming Dave, and A Taste of Hope are available now at Amazon.com and thewildrosepress.com, and for Nook. Working My Way Back to You is part of The Wild Rose Press' Lobster Cove series and will soon be joined by a sequel, Worth A Thousand Words. Out on Feb. 8, 2016 is Ooh La La, her contribution to TWRP's Candy Hearts Romance series.
She is a long time member of STAR and is. the Vice-President of the Central New York Romance Writers.
Website Link: http://doreenalsen.com/
---
 Audrey Applewood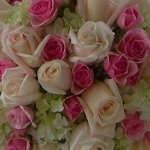 I began writing late at night to fulfill my lifelong dream of being a novelist. Now, after four years of work, I am in the publishing process for my first novel, a contemporary romance. I am planning my next writing venture, a series set in the Adirondacks.
---
Lisa Asenato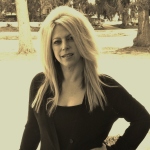 Lisa Asenato writes Inspirational Historical Romance and has been dreaming of all things romance her entire life.  She lives in a 100 year old Victorian home with her family, two dogs, one claw foot bathtub, and several hundred books.  She loves reading, writing, creating, dreaming, walking, and eating well.  Her most productive muse when writing about tortured souls who give their all for love is tortilla chips and Coca Cola.
Her latest inspirational historical romance, "Pirate by Night", will be available on July 17,2015 from Pelican Book Group.  "Pirate by Night" tells of a man, Nicholas Collington,  who makes his own justice as a vigilante on the sea.  His successful missions have propelled him forward to a place where he is powerful and virtually untouchable by the law.  The time has come to right a very personal wrong.  But a complication arises of which Nicholas cannot overcome, and too late he finds this beautiful complication has completely overcome him.
She would love to chat and get to know you.
Contributing author at: http://www.raisinggenerationstoday.com/
Facebook: https://www.facebook.com/pages/Lisa-Asenato-Author-of-Inspirational-Historical-Romance
---
Emma Barron
Emma Barron writes contemporary romance and lives in upstate New York with her husband, daughter, and two dogs.
Twitter: @barron_emma
Facebook: https://www.facebook.com/emmabarronbooks
---
Jennifer Bokal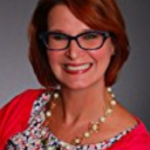 Winner of the Sexy Scribbler for 2015, Jennifer D. Bokal is the author of the best-selling Ancient World Historical Romance, The Gladiator's Mistress and the second book in the Champions of Rome series, The Gladiator's Temptation. She is also the author of Her Rocky Mountain Hero and Her Rocky Mountain Defender, both part of the Rocky Mountain Justice series with Harlequin Romantic Suspense. Jen holds a master of arts in creative writing from Wilkes University and is a member of both the Romance Writers of America and International Thriller Writers. Happily married to her own Alpha Male for twenty years, she enjoys writing stories that explore the wonders of love. Jen and her manly husband live in upstate New York with their three beautiful daughters, two aloof cats, and two very spoiled dogs.
---
Karen Hendershott
---
Carol A. Henry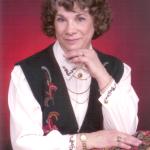 Carol lives with her husband in the beautiful New York State Finger Lakes area where they are surrounded by family and friends. World travelers, Carol writes about her visits to exotic locations for major cruise lines' deluxe in-cabin books, and takes pleasure in sharing her adventures with her readers in her romantic suspense adventure novels. She writes Destination: Romance–Exotic Romantic Suspense Adventures for The Wild Rose Press where the heroine discovers more than the 'wild and wonderful' world around her—she finds her inner courage, and a once-in-a-life-time love (think Indiana Jones meets Joan Wilder in Romancing the Stone). A member of Romance Writers of America® since 1984, and a member and past president of Southern Tier Authors of Romance since 2001, Carol took an early retirement from Cornell University after 30+ years to pursue her travel and writing career. She is the Co-founder and Chairman for the Write Now Writers' group, is a New York State Historian for her hometown, and has written several history books on the town and village, as well as her historic fiction novel: Ribbons of Steel. Visit Carol's website to learn more about her travels, her romance books, and her writer's life at http://www.carolhenry.org
Website Link: www.carolhenry.org
Twitter: @carolannhenry
Goodreads: http://www.goodreads.com/author/show/6582676.Carol_Henry
Facebook: https://www.facebook.com/carol.a.henry.14?ref=tn_tnmn
Linkedin: www.linkedin.com/pub/carol-henry/17/736/811/
---
Thea McGinnis
---
Resa Monticello
---
Michaele Stoughton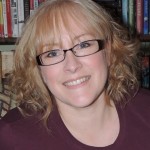 M.L. STOUGHTON has been an ice-cream scooper, a wedding DJ, a balloon-toting clown, a travel agent and a dental assistant. Now she adds author to that list. She lives in New York with her husband and two daughters, and loves all things paranormal – especially when there's kissing. Pleasantwick is her first book for young adults.
Amazon Author page: http://www.amazon.com/M-L-Stoughton
Facebook: https://www.facebook.com/authormlstoughton
Website: http://mlstoughton.blogspot.com/
---
Giulia Torre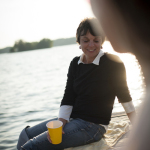 Giulia Torre reads, writes, and thinks about books. She lives in a small town with a thriving Main Street in the Finger Lakes region of upstate New York, where she plays with her neighbors in lakes, yards, and barns. Wishing she could kiss them all, just once.
Giulia has her Ph.D. in Reading/Writing/Literacy from the University of Pennsylvania, where she focused her research on reader-response and the social life of literature. Before earning her Ph.D, she completed doctoral coursework in eighteenth-century literature at the University of Washington in St. Louis, where she studied literary community and the quixotic principle.
Website Link: http://giuliatorre.com/
Facebook: https://www.facebook.com/pages/Giulia-Torre/1403519813236689
Twitter: @ReadGiuliaTorre
---
Zara West

Zara West loves all things dark, scary, and heart-stopping as long as they lead to true love. Born in Williamsburg, Brooklyn, Zara spends winters in New York where the streets hum with life, summers in Maritimes where the sea can be cruel, and the rest of the year anywhere inspiration for tales of suspense, mystery, and romance are plentiful.
A member of RWA, Zara is a published author of both fiction and non-fiction. Her short stories have appeared in several anthologies, and she has received awards from Women on Writing, Stone Thread Publishing, Tryst Literary Magazine, and Winning Writers. Her novels have placed first in the Romance Through the Ages and Pages from the Heart contest, second in the Touch of Love Contest and long listed for the Mslexia Award.
More recently she has delved into writing flash fiction stories of romances gone very wrong and is currently working on a contemporary romantic suspense series The Skin Quartet set in Williamsburg, Brooklyn, the place she was born. The first book in the series Beneath the Skin has been published by Wild Rose Press early this year.
Website Link: http://www.zarawestsuspense.com
Facebook: https://facebook.com/zarawestsuspense
Twitter: @zarawestauthor
---
Colleen Wood
A rieki healer and news reporter, Colleen writes romantic comedy.
---
f you are interested in joining STAR, contact a STAR Administrator, or fill in the STAR Membership Form below.
Membership Application