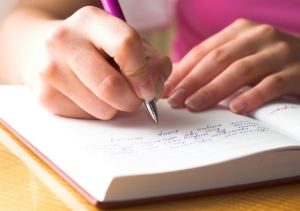 Welcome to the website of the Southern Tier Authors of Romance (STAR), a chapter of the Romance Writers of America® (RWA)
STAR was founded in 1993 to provide an encouraging environment for romance writers in the New York Southern Tier and Pennsylvania Northern Tier. In 1994, STAR joined Romance Writers of America (RWA®), one of the nation's best writers' organizations.
Like RWA, STAR seeks to promote excellence in romantic fiction and advance the professional interests of career-focused romance writers through networking and advocacy, dissemination of information, professional education, publications, and other appropriate activities, and to provide continuing support for writers within the romance publishing industry.
Everyone in STAR is committed to helping new and established writers develop various skills, understand the publishing world, and advance their current writing projects.  Most importantly, STAR members encourage each other when it comes to writing, as well as how to cope with the ever-changing world of publishing.
STAR draws its membership from several counties in New York: Broome, Chemung, Tioga, and Tompkins Counties in NY, and Bradford and Susquehanna Counties in Northeastern Pennsylvania.  The Chapter meets once a month where special topics of interest are presented and discussed, often with a guest speaker. On occasion the Chapter holds various special events including small conferences and writing retreats. STAR also offers several popular Online Workshops to both RWA members and the general public.
To learn more about STAR, check out our schedule of events and other facets of our Chapter listed on the side bar. Or, e-mail us through the Contact Page.